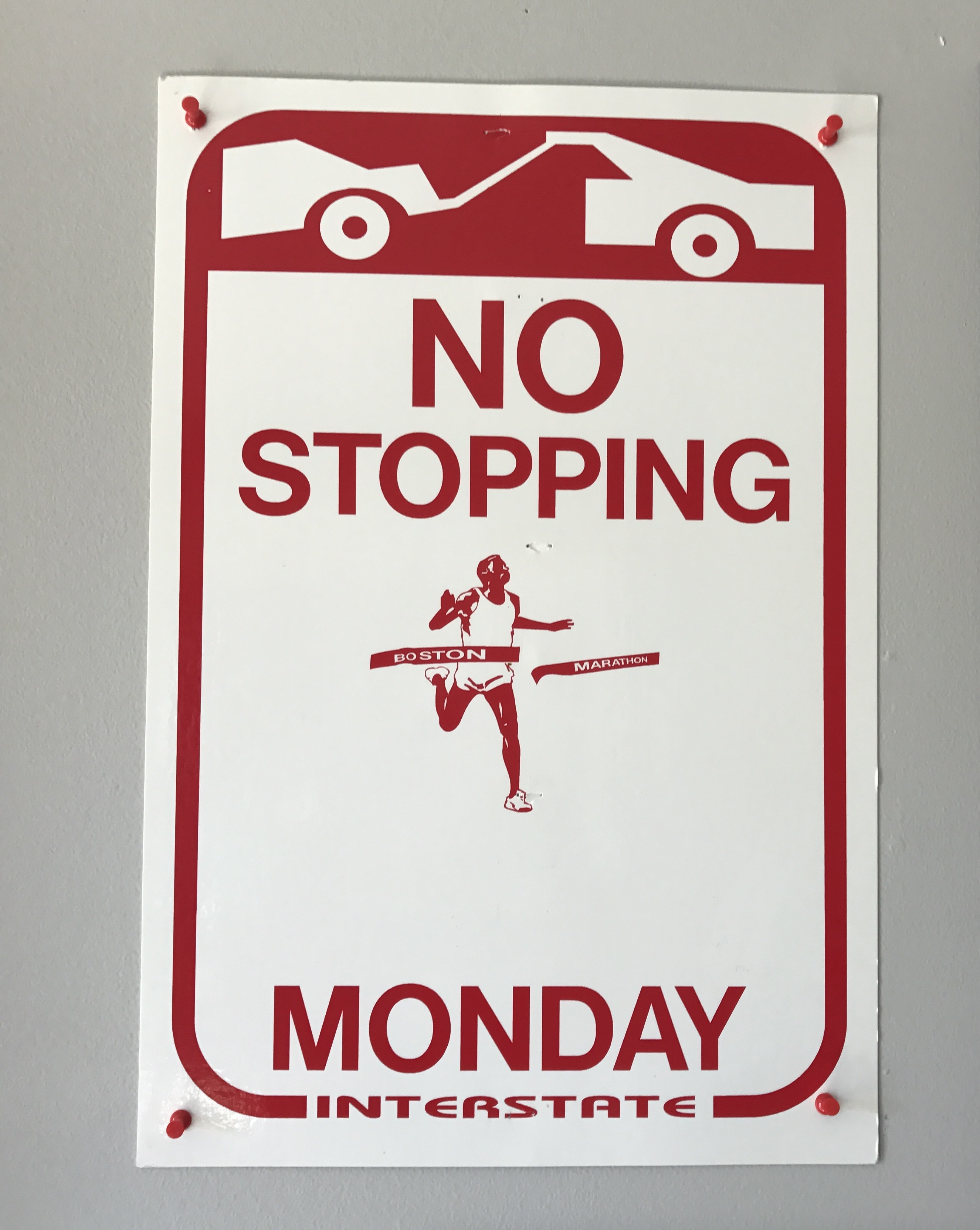 So you got that BQ and you've (hopefully) been training on those hills, but you don't know what to expect from this iconic course? The members of Rogue Racers have learned a lot from this course and how to tackle it. Here are their tips to run it as successfully as possible.
Leading up to race day, make sure you incorporate hill training into your training plan and don't neglect training at pace down hill, your quads will take a bashing at Boston, get them ready and they'll thank you.
Boston Marathon Race Day Tips
Try to relax as much as possible on Sunday.
Be prepared to sit in Athlete's village for a couple of hours in any weather. Have something water proof to sit on, like a trash bag, and warm throw-away clothes to wear.
Wear sunscreen. It's a late start and the sun will be overhead.
The downhills feel good at the time, but will wreak havoc on your race plan if you take them too fast.
Prepare to run the downhills (first ~10 miles) about 10 seconds per mile slower than goal pace. You can easily get excited and run too fast.
Proper running of the downhills will position you to pass a lot of runners once the Newton Hills begin.
For the first 6 or 7 miles, run in the center of the road. The shoulders of the road will be filled with runners blazing by; runners you will likely pass in Newton if you play your cards correctly. Staying in the middle will keep you from running the first several miles too fast.
Don't get sucked into the hype in Wellesley at mile 13. This can end up being your fastest mile if you're not careful, and it can blow up your race. If you want to avoid the excitement, run on the left side of the road.
Shorten your stride and keep your head up in the Newton Hills and concentrate on maintaining a steady pace. Then open your stride on the down.
Forget about tangents, there really aren't any. There are 3 real (count 'em) turns on the course, and two are at mile 26. Instead of trying to stick to tangents, concentrate on keeping in the center of the road (see Tip #7).
The CITGO sign is about a mile from the finish. Don't begin any type of a kick until you actually GET to the sign. You SEE the sign much further out from it than you will initially grasp.
When you make the final, famous turn on to Boylston, you'll quickly realize it's a much longer stretch than you may have thought. Make sure you save enough for a final push if you're near your goal time. Don't take off too fast after the turn, only to burn out before the finish.
Learn about each section of the course so you can appreciate the history and of the areas you are running through. You are one of the lucky few to get to run in the worlds oldest and most prestigious marathon.
Enjoy every damn mile! Sure we all have goals but, don't forget to enjoy the race. You worked really hard for this, soak in the atmosphere from each of the towns you pass, each tries to out do the other! And, if you are so inclined, there's a smooch waiting for you in Wellesley (or not. See Tip #8)

HAVE FUN!!!